The BRTA CharlieCard is a smart and easy way to pay to ride the bus. Here's what you need to know to get started:
What a CharlieCard is and does
How to purchase, fill, and refill your CharlieCard
How to use your Charlie Card to ride the bus.
What the CharlieCard is
A CharlieCard is a reusable, rechargeable, "stored value" smart card you'll use to ride the BRTA transit system. You'll "store value" (put money) on your CharlieCard. Your fare will be deducted each time you ride the bus, allowing you to pay as you go. For example, a $20 stored-value CharlieCard is good for $20 worth of travel. You can store up to $100. The CharlieCard is your transfer between routes.
The CharlieCard will be your ride pass as well. Load one of our unlimited ride passes on the card and the pass will initiate the first time you use it. The card can hold up to two passes at a time, so you can purchase your next pass prior to the end of the current one.

You add cash value and ride passes to the card with your credit card, debit card or cash. Each time you board a BRTA bus, simply tap your loaded CharlieCard on the fare box and off you go.
CharlieCard makes taking the bus more affordable. Check out BRTA Fares for current cash vs. CharlieCard rates.
CharlieCard is interoperable so you can use it to ride the buses of participating RTAs, including Brockton, Cape Ann, Cape Cod, Lowell, Boston, Merrimack Valley, Metrowest, Montachusetts, Southeastern, and Worcester.
How to purchase, fill and refill your CharlieCard
Step 1: Touch the screen.
Step 2: Follow the instructions on the screen, choose whether you are purchasing or refilling. If you are refilling, tap your CharlieCard on the orange card reader.
Step 3: Complete your transaction with the selected method of payment.
Step 4: Take the CharlieCard, the receipt and your change from the issuing tray below the display screen.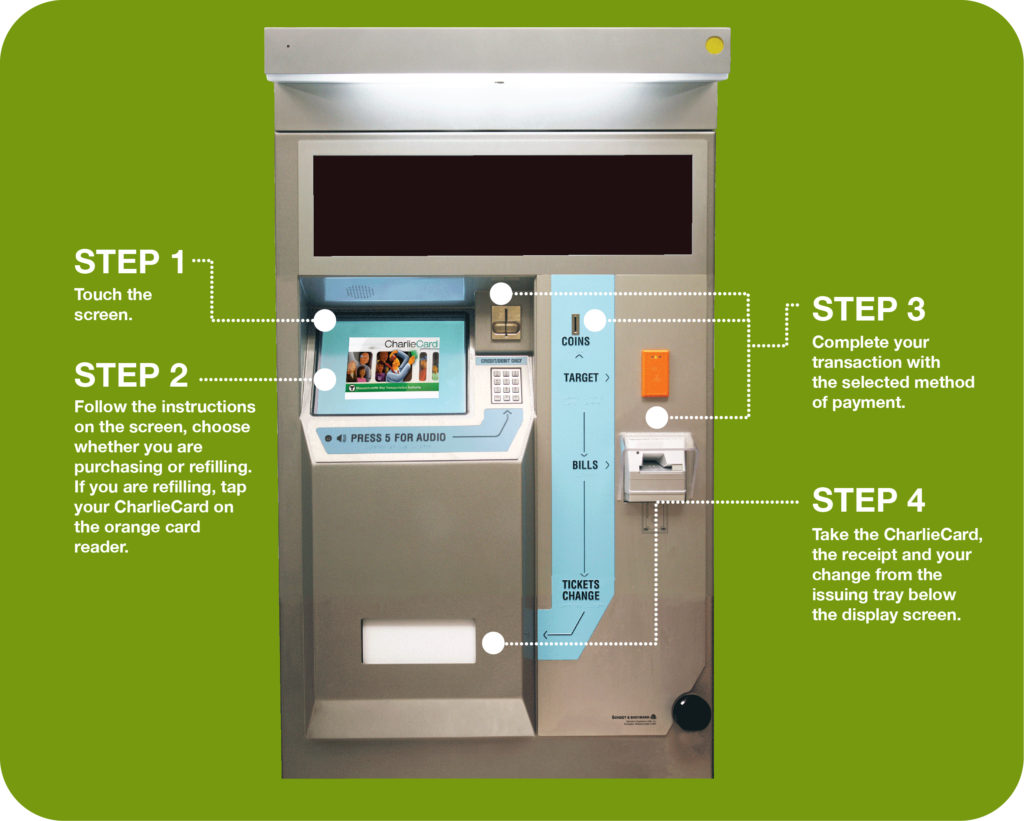 How to use your CharlieCard to ride the bus
When you board a BRTA bus, approach the farebox. If you are riding locally, simply tap (don't wave) your CharlieCard once against the orange Card Target to pay. If you are riding systemwide, inform your driver, wait for the correct fare to show on the screen, then simply tap your card. Your fare is automatically calculated and deducted from your card. Have a seat and enjoy the ride.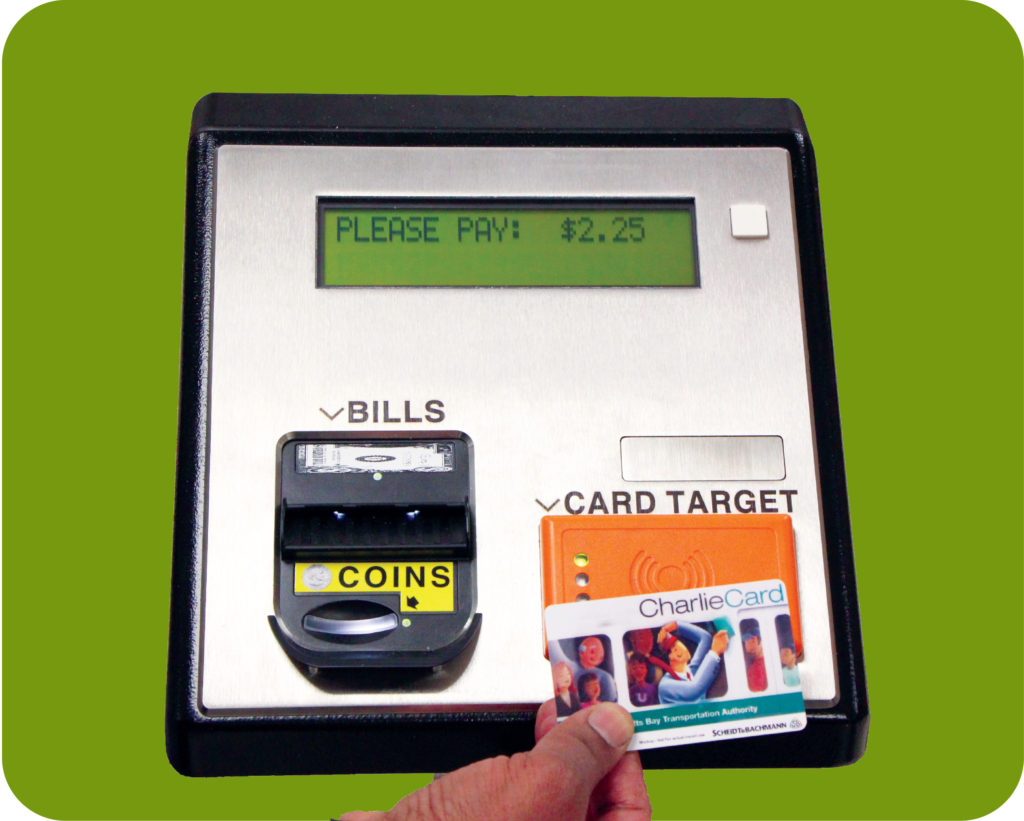 Watch these videos to learn more: